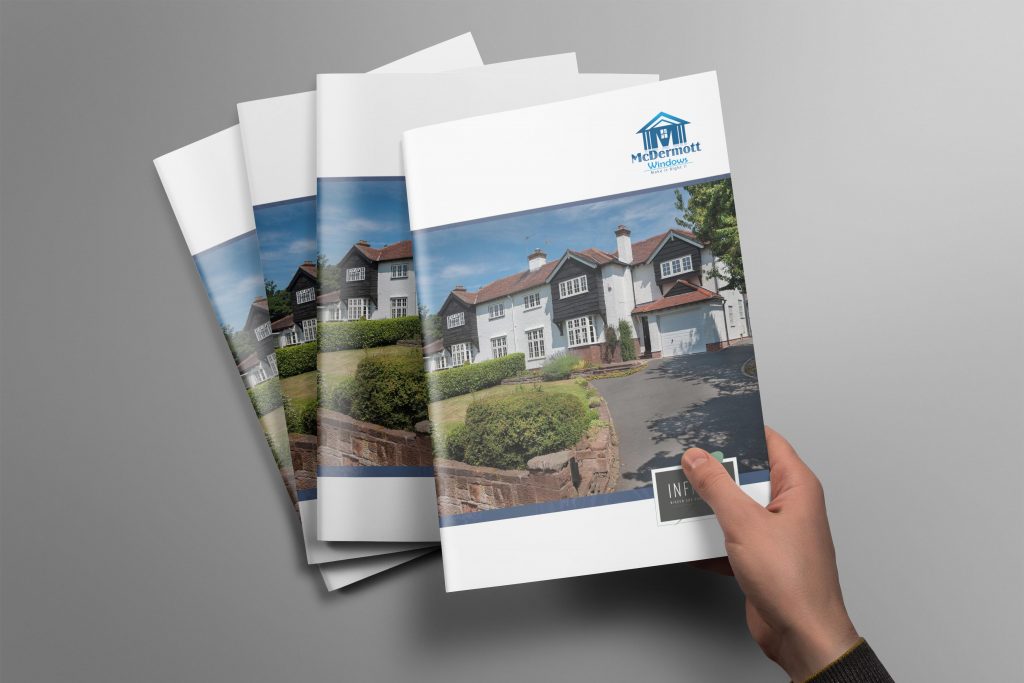 We have a proven track record of helping its customers successfully shift into the high-end, premium market. One of the latest examples, which displays the our overriding commitment to being far more than a trade supplier is our partnership with Blackburn-based McDermott Windows.
Seeing the value of our product range and looking to diversify, the family-run business with over 15 years of experience in the industry now offers its customers Dekko's entire range including their Infinity range of seamless uPVC windows, Räum aluminium and R9 from The Residence Collection.
"For installation firms, it's so important to have the right product range, especially as consumer tastes are changing and more are looking towards the premium end of the market," comments Sales Director, Kurt Greatrex. "McDermott Windows saw the tide changing and wanted to stand out from their competitors in what is a challenging and competitive market by offering high-end home improvements."
Along with supplying their products, Dekko has also helped the firm transform their marketing through their 'Make It Yours' initiative. Launched at The FIT Show, Make It Yours is an all-encompassing marketing package which provides installers like McDermott with high-quality, personalised point of sale material, showroom support and promotional assets.
"We've said it before but premium brands need premium marketing," continues Kurt. "Our marketing support dovetails with our luxury product line and provides a drastic improvement compared to the overprinted brochures other fabricators peddle. Our customers can meet with our design team to create tailored material which matches their brand and instantly validates their credentials with the customer, leaving an indelible impression."
"When we decided we wanted to shift our focus towards a premium portfolio, it was really a no-brainer for us to partner with Dekko," Managing Director Stephen McDermott explains. "It's not a case of Dekko dropping off their products, but working directly with us and giving us the tools we need to target the premium end of the market. The marketing package alone separates Dekko from other fabricators, with such bespoke material being invaluable for a consumer-facing business like ours."
We was founded in 2008 by Gary Torr and Kurt Greatrex, and is one of the leading fabricators of high-end PVCu and aluminium windows and doors. Based in Greater Manchester, Dekko was listed in the 2016 edition of the London Stock Exchange's 1000 Companies to Inspire Britain. The report celebrates the fastest growing small and medium-sized businesses in the UK.
For more information call us on 0161 406 0055 or send us an online message.